UNE ORCHIDEE POUR LES POURBAIX
These beautiful prints are from one of the most important orchid references published in the 1800s - Lindenia Iconography of Orchids. The narrative is by Jean Jules Linden (1817-1898), his son Lucien and other contributors. Linden's interest in Orchids "blossomed" when at the age of 19 he was sponsored by the Belgium government on a scientific mission to Central and South America. Over the next 10 years he traveled this region in search of new Orchid species. During his life, Linden, along with Lucien, was responsible for importing over 1100 different species of Orchids into Europe. The complete Lindenia featured over 813 varieties of Orchids. The illustrations shown here are by A. Goosens, with the brilliant chromolithography the work of P. de Pannemaeker or J. Goffart.
Matted: 14 x 18 inches
Type of print: Original chromolithograph
Year: 1893
Country: Belgium
---
Plate 387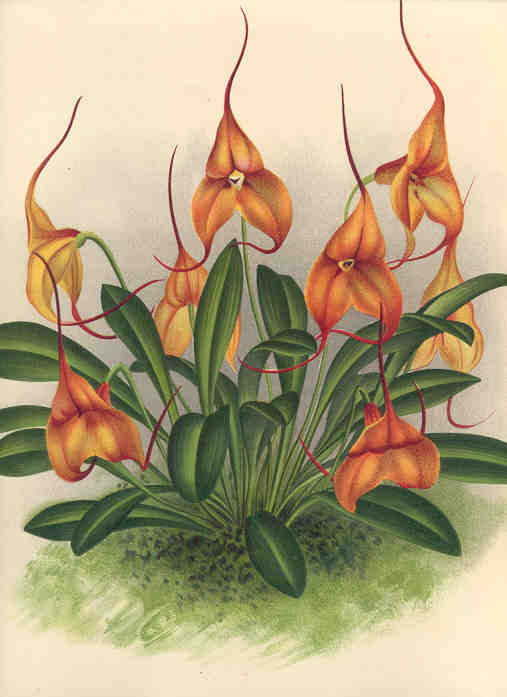 On pourrait se perdre longtemps en conjoncture sur l'origine de cette plante et sur le nom qui lui fut attribué. Comme l'on sait que c'est l'inventeur ou le créateur d'une fleur qui souvent lui donne son nom, il resterait à trouver de quel Pourbaix il s'agit. Pour l'instant, nous n'avons pas de documentation à ce sujet mais on pourrait penser qu'il s'agit des gens de la famille de Mons qui, au dix-neuvième siècle, étaient horticulteurs et orchidophiles.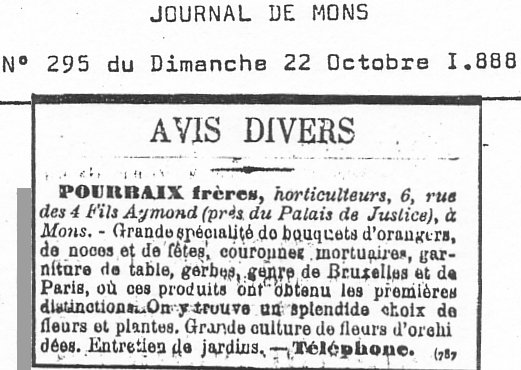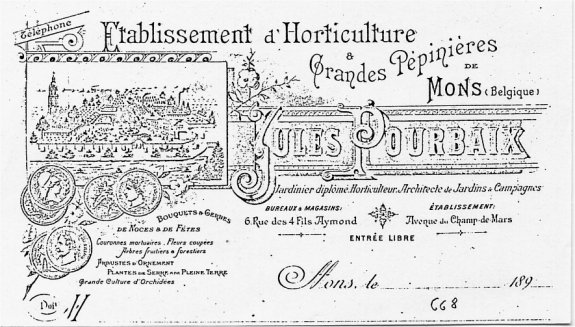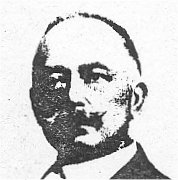 Eugène Pourbaix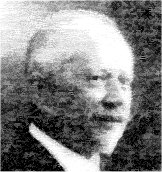 Jules Pourbaix junior
Christian GOENS
LA LOUVIERE - 2004- 2005